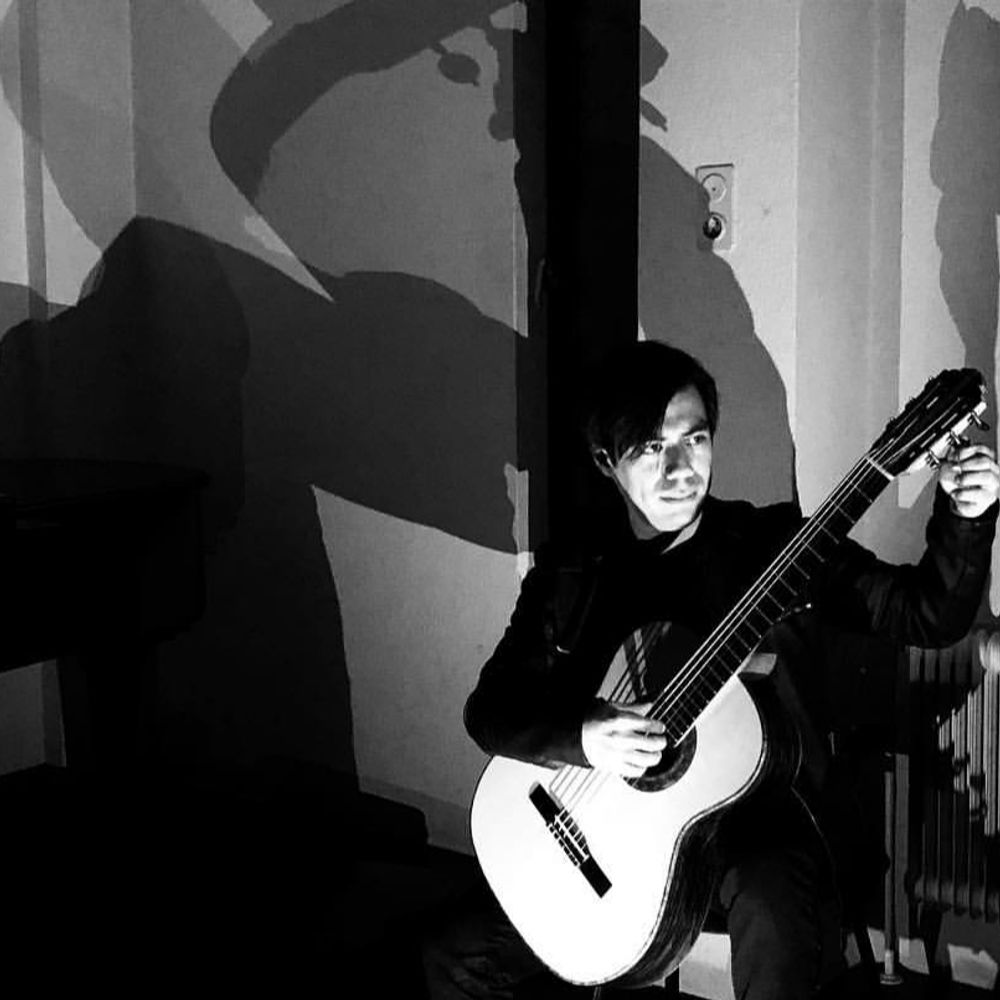 LIMITED EDITION
A limited number of orders will be built for this model so if you are interested in having one built or have questions please contact Aaron Ringo
"This guitar is the perfect match between modern and traditional construction... it is not only about the beauty but also the monster sound"
THE AZTEC GUITAR
Jesus Serrano plays on his Signature Model The Aztec Guitar made by luthier Aaron Ringo. 
We chose to merge several themes, which are Mexican, Spanish, South American, and North American. We elected to use a premium set of Ziricote from southern Mexico.
It produces a very clear deep tone that is very resonate. Next, we selected a very dark straight grain set that stood out from other sets which shows some interesting figure, effects, and showcases a beautiful golden sap wood back center.
The sound board is a spruce/cedar double top, custom tuned to this model. 
DELUXE MATERIALS 
All the materials used are premium hard woods and go through my extreme scrutiny before use.
I found some of the most beautiful sets of flamed Koa bindings to use with this model. The flamed Koa frames the nice effects we achieved and even enhances the abalone tuners. 
Information retrieved from the Wood Ring Classical Guitars Website.
tuners
The tuners were picked out by Jesus himself and are top of the line Alessi Tuners. These tuners are intricately hand engraved and showcase abalone buttons and dots. The tuning gears are very smooth, accurate and also match the Aztec and Spanish theme very well.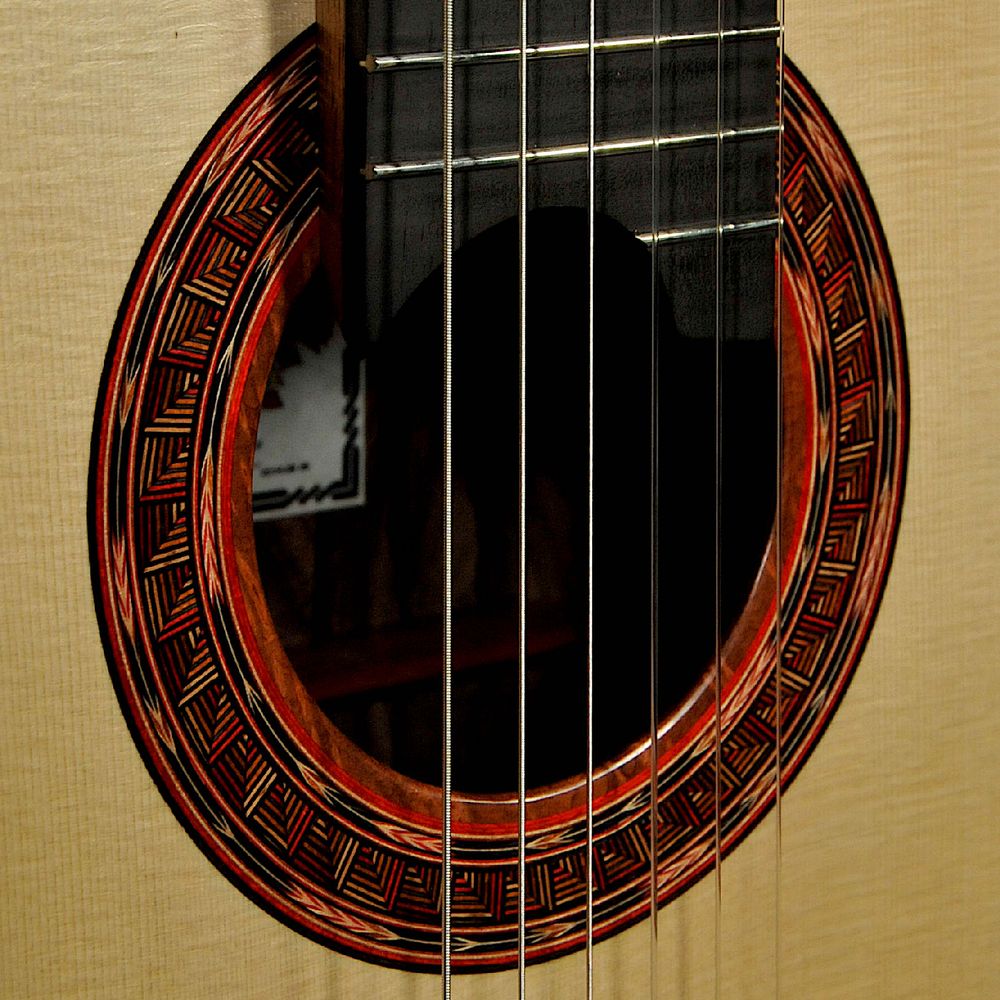 ROSETTE
The custom designed Aztec pyramid rosette exhibits a 3D effect with warm colors; a rich red, deep brown and striking black surrounded by a custom designed wheat motif to match this specific model. The edge of the rosette also flows into the sound hole and appears to never end. We dubbed this effect "the infinity rosette"
LABEL
The final touch was done with the idea to make a colorful custom label which features our interpretation of the Aztec feathered serpent, Quetzalcoatl. (Note the engraved feathers of the serpent in the tuners!) The new label inside the guitar brings all these themes together, the Aztec culture and the colors. Each color represents a meaning. Black: War, Yellow: Food, Red: Blood, Blue: Sacrifice, and Green: Royalty.
inquire for price and delivery time